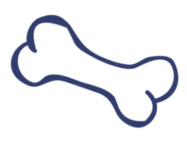 New Customer Registration
Best Dog Training in Pottsville, AR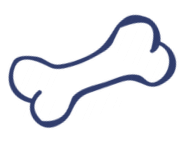 Are Your Vaccines Up To Date?
Proof of current vaccinations is required to enter our facilities. Vaccines must be administered by a licensed veterinarian. Titer Test and other blood test results are also accepted.
Spay/ Neuter Requirements
Unlike other facilities we have no spay and neuter requirements for dogs that use our services. We have excellent staff that are educated and trained to handle every dog regardless of breed, size, sex, temperament, or altered status. Dogs are always under constant supervision. Females are evaluated for signs of heat.
If a female is found to be in heat, she is removed from group activities with other male dogs. For daycare we will ask that they do not return for 21 days minimum or 14 days after signs of heat have resided. For boarding we will still give the dog the interaction and care but in female only groups until the boarding service is complete. Once complete we will ask that they do not return for 14 days after signs of heat have resided.
Training Consultations
Program placement is key to success. During this visit a trainer will evaluate your dog and advise on which program would best fit your needs. We will be happy to answer any question you may have about programs, methods, visits, and more.
Daycare Consultations
All day play and fun requires careful placement for every dog. Enjoy a FREE day of daycare for your dog to be evaluated into the groups that suit them best. This is a 3 hour minimum visit that the owner is not required to be present for.
Young puppies (under 16 weeks) may attend our Training Puppy Programs, but are not otherwise eligible for other services until 16 weeks of age and with all vaccines.
Senior Dogs can enjoy the same interactions as younger dogs in a supervised environment. If your dog needs help or individual time we will put a schedule in place to best fit your dog's needs. We provide a low stress environment that almost every dog loves. If your senior dog has health concerns, please discuss boarding plans with your veterinarian to help prepare for their upcoming stay.
YES, we do board dogs with behavioral issues. For safety reasons, pets that have previous records of aggression (human, object, or animal) will not be permitted in daycare programs or any group interactions while boarding.
If you are unsure how your dog will react in a daycare setting schedule a free consultation, with our professional staff, to receive your dogs evaluation.